Build your future with Markant
As the service centre between suppliers and retailers, for food retail, wholesale, health & beauty and specialist retail, we see the big picture: we see potential, optimise cross-company processes and develop efficient solutions in payment services, finance & security, trade item master data and market analysis.

It is precisely for this reason that the fundamental values of trust, cooperation and progress are so important to us. We look for colleagues we can rely on and work together with to achieve more. From IT to business and young professionals to experienced employees, we offer you the chance to be part of and develop your career in an international environment.
These days, a canteen needs to offer more than just a quick, hot meal at lunchtime. It's about enjoyment, health and responsibility. For these reasons, a panel of experts has selected the Markant employee restaurant in Offenburg as one of the 50 best canteens in Germany.

For several years, Markant has held an event for new employees to give them an overall view of the company right from the start: the introductory and development programme. This one-and-a-half-day event gives new employees the opportunity to get to know the Markant Group and its individual companies and divisions.

For us, sustainable working and environmentally conscious travel are real priorities. In January 2018, we installed three electric charging points with two connectors each in our company car park in Offenburg so that employees with electric cars and e-bikes can charge their vehicles free of charge during working hours.

As far as operationally feasible, we allow our employees to organize their working hours flexibly. Every employee who is able to work from home also has access to a portable laptop. If required, it is possible to use a specially equipped parent and child office. Moreover, employees can take up to three days off per year in addition to their agreed yearly leave with the help of flexitime reduction.

Health is of course our top priority. The well-being of our employees is essential for a successful working relationship. That's why we offer regular appointments with our doctor who specialises in occupational medicine. In addition, it is also possible to have glasses specially made for working with a screen.

Let's raise your salary! Markant offers its employees an employee card with a tax-free benefit-in-kind of EUR 44 per month. This can be redeemed in many stores in the region. In addition, all staff members can get moving with bike leasing - protecting the environment and their pockets. By converting the leasing instalment for a bicycle or e-bike into your salary, you receive the pleasure of riding virtually at the gross price for the net price - and with full theft, repair and insurance cover. We also offer a comprehensive Employee PC Programme (MPP), which allows you to finance up-to-date PCs, notebooks, tablets or mobile phones, including accessories, with the help of salary optimisation. Other ways to optimise salaries are, for example, a recreation allowance for employees, monthly bookable meal vouchers or even subsidising your telephone contracts.

Our apprentices and students receive an allowance for specialist literature to ensure that they have access to the best possible textbooks. However, a good work-life balance is also crucial for personal and professional well-being. That's why we also offer sporting activities and cooperate with several gyms to offer our employees access at favourable rates.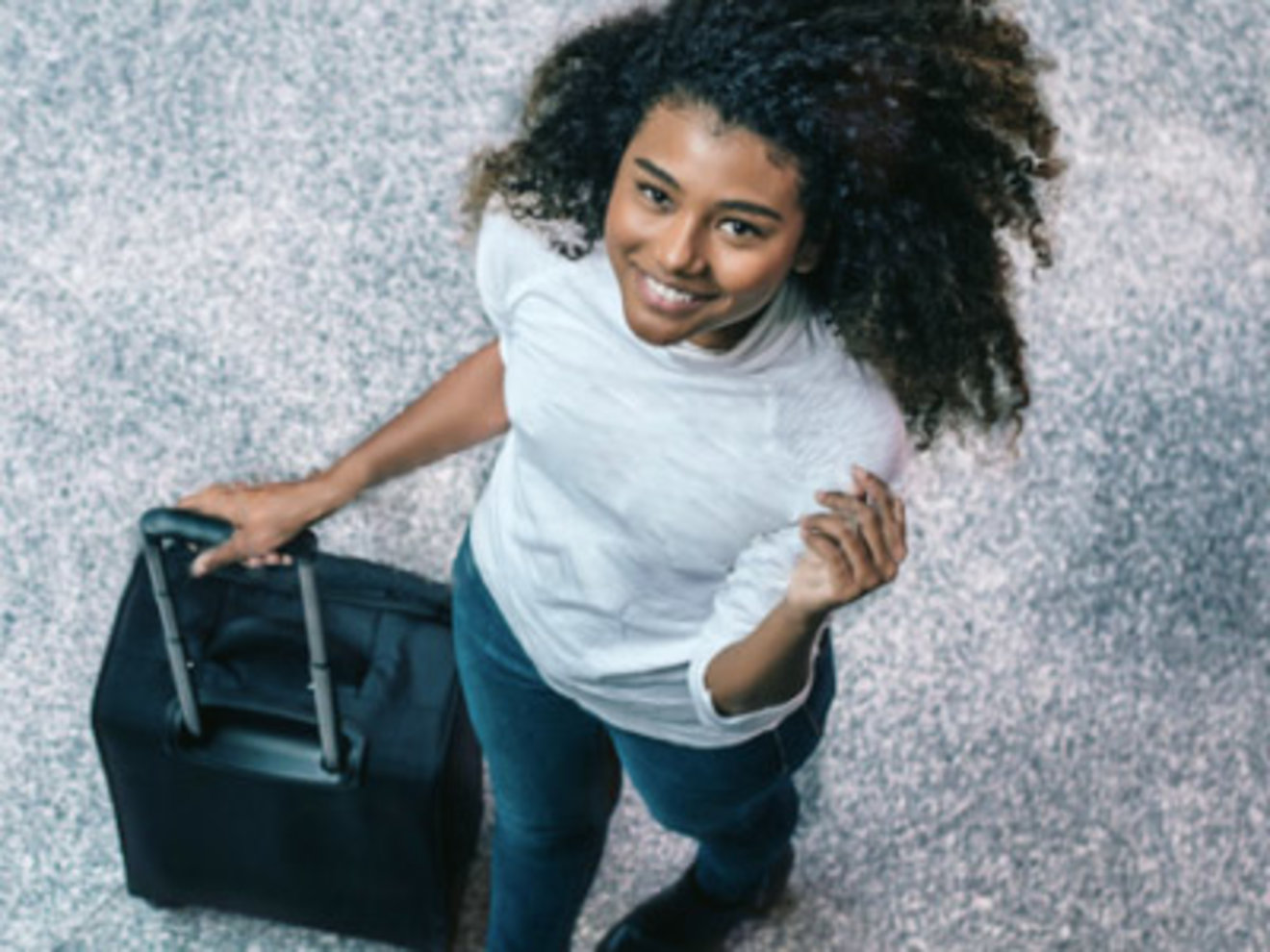 Build your future with Markant
Look forward to a stable, fair and varied workplace. As a leading partner of suppliers and retail companies in the food and non-food sector, we offer a wide range of options: Set new impulses in your specialist area, as a beginner or an expert.
For better readability, only the masculine form is used on the website. This form is explicitly understood to be gender-neutral.